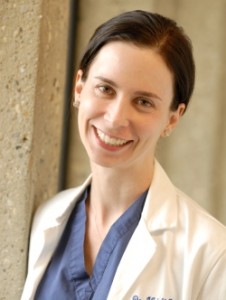 The University of Missouri Small Animal Surgery Service hosted Dr. Heidi Phillips for lectures on microsurgery and renal transplantation on Saturday, August 1, 2015.
Dr. Phillips is an Assistant Professor of Small Animal Surgery at the University of Illinois and an Adjunct Assistant Professor at the University of Pennsylvania. Dr. Phillips' current areas of clinical research interest include microvascular tissue transfer surgery, reconstructive surgery, and urogenital surgery, including feline and canine ureteral surgery.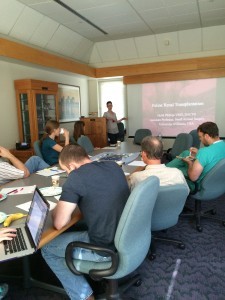 These lectures were included as a part of the Advanced Small Animal Surgery graduate course designed to expose our residents to advanced cutting edge techniques. The course is primarily taught by MU Small Animal Surgery faculty members; however, this year the residents were also able to participate in a urology conference held at the University Hospital as well as Dr. Phillips' lectures.