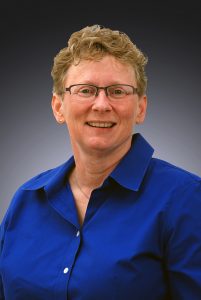 Joan R. Coates, DVM, MS, DACVM–Neurology
Professor of Neurology and Neurosurgery
Board-certified Specialist in Neurology
Joan Coates specializes in neurology and neurosurgery and is the Service Leader for the Neurology and Neurosurgery Service.
As a researcher, Coates is a member of the Comparative Neurology Program, which explores inherited developmental and degenerative diseases of the nervous system, and is involved with translational research for treatment of neurodegenerative diseases. Her research focus involves the study of canine degenerative myelopathy as a disease model for amyotrophic lateral sclerosis (ALS, Lou Gehrig's disease).
In addition, Coates is co-director of the VHC's Physical Rehabilitation Service, and a diplomate of the American College of Veterinary Internal Medicine.
Coates received a bachelor's degree and a doctor of veterinary medicine from the University of Missouri. She completed a small animal rotating internship at Texas A&M and a three-year residency in neurology and neurosurgery at Auburn University. She also received a master's degree from Auburn.
When she's not working, Coates enjoys spending time with her family and their four dogs, one cat, three miniature Sicilian donkeys and two quarter horses. Her hobbies include long-distance cycling, hiking and trekking and playing flute.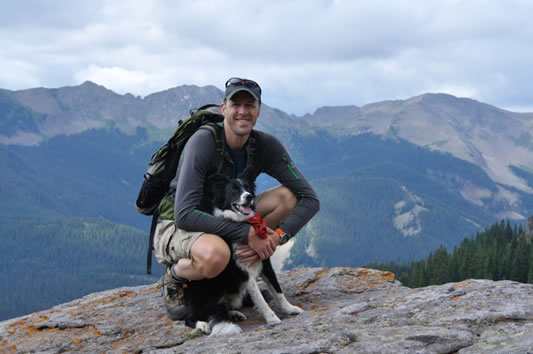 Derek Fox, DVM, PhD, DACVS
Chief of Small Animal Surgery
Professor of Small Animal Orthopedic Surgery
Board-Certified Specialist in Veterinary Surgery
Derek B. Fox specializes in small animal orthopedic surgery with special interests in limb deformity correction, as well as canine sports medicine. A graduate of Indiana University, he received his veterinary training from Michigan State University. His surgical residency was completed at the University of Missouri, along with a PhD in pathobiology.
Fox is a diplomate of the American College of Veterinary Surgeons and a member of both the Veterinary Orthopedic Society and the AO. He lectures nationally and internationally on advanced surgical techniques in the area of canine limb deformity correction. When not working, he enjoys cycling, running and hiking with his border collie, Oliver.
Veterinary Technicians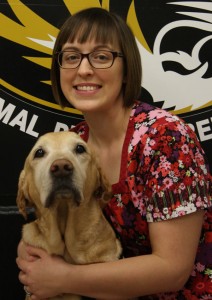 Stephanie Gilliam, BS, RVT, CCRP, VTS (Neurology)
Stephanie Gilliam received her associate degree in veterinary technology from Jefferson College in 2005 and worked in private practice before joining the University of Missouri as the neurology/neurosurgery technician in 2007. She received her certification in canine rehabilitation from the University of Tennessee in 2008 and her bachelor's degree in veterinary technology from St. Petersburg College in May 2011.
Gilliam became a veterinary technician specialist in neurology in 2013. She is pursuing a master's degree in biomedical sciences with an emphasis in veterinary medicine and surgery at MU. In addition to her roles at the Veterinary Health Center as the neurology/neurosurgery specialty technologist and a companion animal physical rehabilitation practitioner, she is also an adjunct clinical instructor with the MU Department of Veterinary Medicine and Surgery.
She shares her home with her husband, Kyle; two sons, Sawyer and Korban; three dogs, Harley, Remington and Payton; and a bunny named GW. She loves to spend free time outdoors.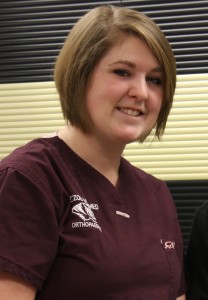 Adrienne Siddens, RVT, CCRP
Adrienne Siddens earned an associate degree in veterinary technology from Hickey College in St. Louis in 2010. After graduation she joined the University of Missouri as an orthopedic surgery veterinary technician. She received her certification in canine rehabilitation from the University of Tennessee in 2012.
Siddens shares her home with three cats, Camaro, Pizzazz and Macy, as well as her border collie, Dia. In her free time, Siddens enjoys water sports, Frisbee and agility with Dia, and hiking.