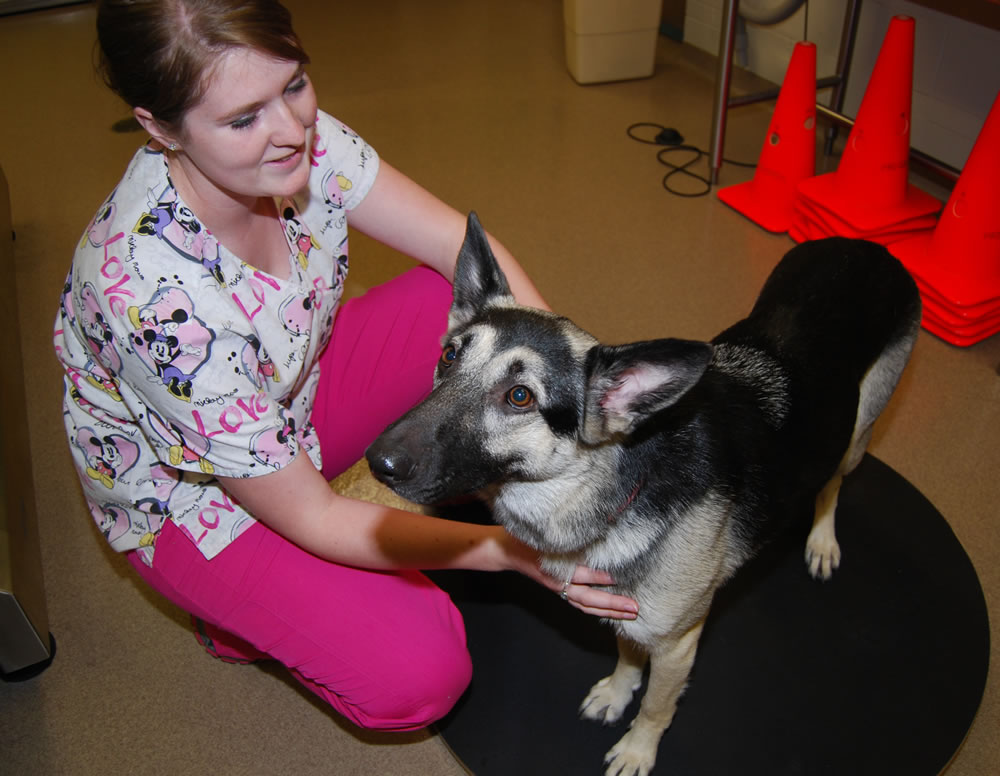 Patients with neurologic disease may benefit greatly from physical rehabilitation. The goals of physical rehabilitation for neurologic cases are to decrease pain, reestablish normal neural pathways, prevent secondary complications and ultimately return the patient to a functional lifestyle.
The most common neurologic diseases that we help manage or treat with physical rehabilitation include:
Lumbosacral disease
Wobbler syndrome (cervical spondylomyelopathy)
Polyradiculoneuritis (coonhound paralysis)
Degenerative myelopathy
Neoplasia of the nervous system
Peripheral nerve injuries
Atlantoaxial subluxation
Each patient will require an evaluation by the rehabilitation practitioner and an individualized rehabilitation plan specific to its condition. We offer the gold standard of care through modalities including hydrotherapy (underwater treadmill) and neuromuscular electrical stimulation.
Learn more about our Neurology/Neurosurgery Service.