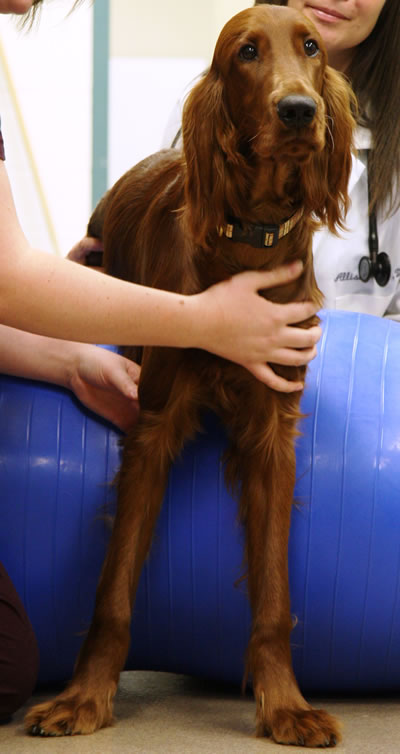 Studies in human medicine demonstrate that participation in a structured rehabilitation program following surgery enhances recovery and expedites return to function. There is growing evidence that the same is true for dogs and cats.
Common orthopedic conditions in dogs and cats that benefit from physical rehabilitation are:
Osteoarthritis
Cranial cruciate ligament disease
Hip dysplasia
Fractures/dislocations
Knee or hip replacement
Shoulder instability
Muscle and tendon injuries
Following Orthopedic Surgery
After surgery, many patients require a period of restricted activity. This can lead to loss of lean body mass (muscle), strength and endurance, and may contribute to undesired weight gain. Physical therapy can be an important component of post-operative treatment to ensure an optimal functional outcome.
Athletic Conditioning
Physical rehabilitation can also contribute to performance enhancement for canine athletes (working, agility or hunting dogs). Modalities such as underwater treadmill can benefit athletic dogs by improving cardiovascular function, enhancing muscle mass and building strength. This is especially true during the winter months when normal exercise and activity may be decreased due to inclement weather.
Learn more about our orthopedic surgery services.