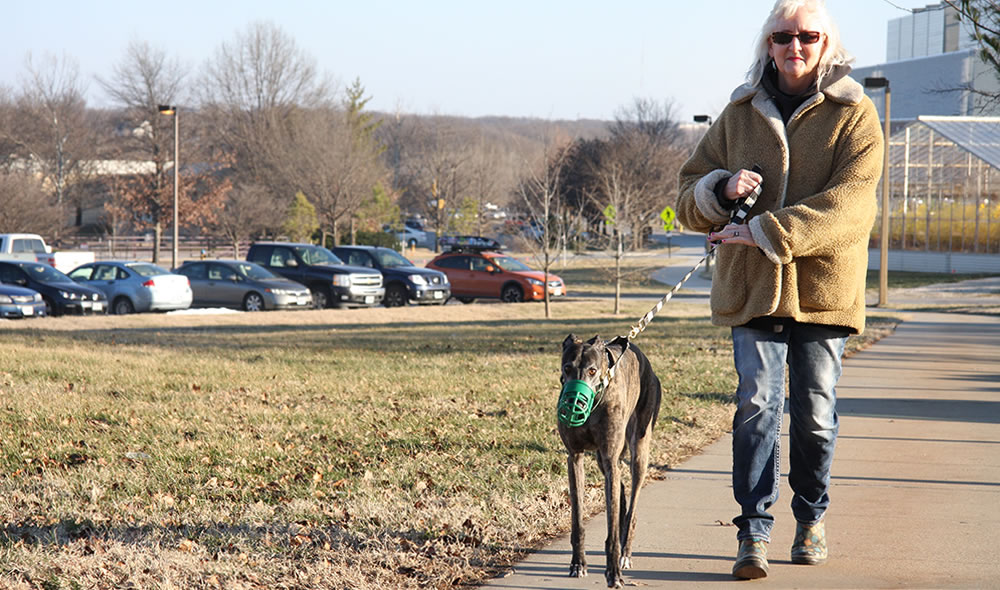 We have a small colony of dogs and cats that provide most of the blood used by our patients that require blood transfusion. They live in our hospital for one to three years before they are adopted to a permanent home.
Our blood donor program seeks volunteers to enrich the lives of the blood donor dogs and cats through exercise and companionship.
Twice a day the dogs are taken on walks that last at least an hour. The dogs are usually walked around campus and greet the public. They are kept on a leash and wear basket muzzles for their protection. Volunteers must bag the dog's waste and dispose of it in a trash receptacle as required by Columbia law.
If you would rather spend your time making new feline friends, you'll feel right at home in our cat room. The cats enjoy visitors who are willing to give them cuddles and attention.
Limited paid positions are available through work study for students who qualify.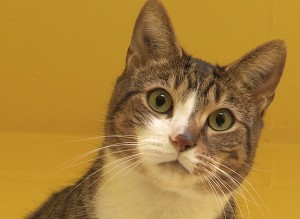 Time Commitment
The dogs are walked between 7 and 9 a.m. and between 4 and 6 p.m. Dogs are walked daily at these times, even in inclement weather.
Volunteers may visit the cats between 8 a.m. and 4:30 p.m. on weekdays.
Individuals may pick their hours and must commit to them.
Requirements for Volunteers
16 years old

(volunteers under the age of 16 are allowed with adult supervision)

Attend a short orientation program
Pass a criminal background check
Become a Volunteer
If you are interested in volunteering or learning more about this opportunity, please call Matt Haight at 573-882-7821.