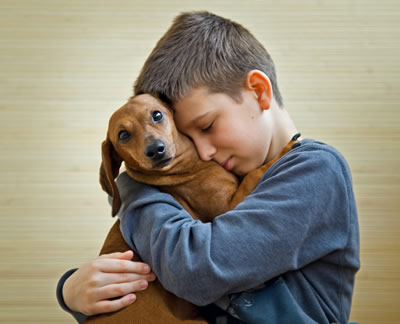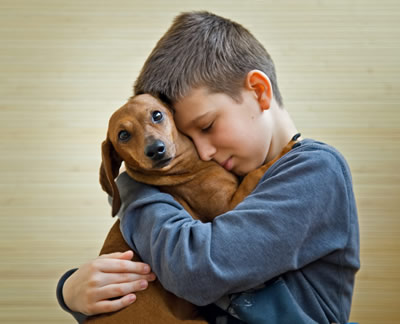 Companion animals make a strong and lasting mark in the lives of their human counterparts. The bond that is created does not disappear when death occurs. Strong emotional and physical reactions to the death of a companion animal are healthy and normal. They include feelings of grief, pain, shock, anxiety and guilt. These reactions can be overwhelming, which is why a support group of family and friends is important during this time.
Grieving is a process that is unique for each individual. Being able to find a personal way to acknowledge the special bond is a necessary step to processing one's grief. Our program strives to provide assistance and support to clients who bring their animals to the MU Veterinary Health Center and provide service referral within the larger Missouri area and national communities.
Areas in which we assist:
End-of-life concerns
Anticipatory grief
How to talk to children about animal health and death
Ways to memorialize the special bond with a companion animal
Resources to help people cope with the loss of their animal
Grief counselor available to talk with animal owners
Training for faculty, staff and students
Pet Loss Support and Grief Group
The Veterinary Health Center now offers a pet loss support and grief group to provide a safe space and support to individuals and families during the emotional period from diagnosis through illness progression to death of a pet. The free service meets twice a month at the College of Veterinary Medicine.
For meeting dates or more information about our support services, contact Francesca Tocco, MSW, at 573-884-1295 or CVMGriefSupport@missouri.edu.