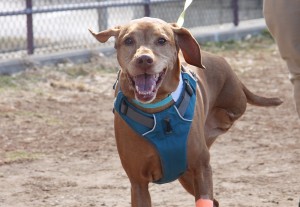 Surgery plays a role in the treatment of many types of cancer. Depending on the type of cancer and the individual patient, surgery may be used in one of three ways.
Curative Intent
This type of surgery is commonly employed to treat tumors that have not spread to other parts of the body and have a low risk of doing so. The goal is to remove the tumor in its entirety, including any microscopic disease that might extend beyond that portion of the tumor that is readily visible. If this can be accomplished, further treatment with chemotherapy or radiation therapy is often not required. Depending on the type of tumor being treated, periodic follow-up visits with either our Oncology Service or your primary care veterinarian may be recommended to monitor for tumor recurrence or spread.
Adjuvant
In this situation, surgery is employed to increase the efficacy of another treatment modality, such as chemotherapy or radiation therapy. This type of surgery is performed when curative-intent surgery is not possible (due to the size or location of the tumor) or is not indicated (the tumor has already spread to another part of the body). Surgery is also employed in an adjuvant setting when clients wish to avoid some of the consequences or risks that may be associated with curative-intent surgery. For example, a client might elect to perform surgery in an adjuvant setting followed by radiation therapy for a tumor on the foot rather than pursue limb amputation. If this type of surgery is elected, it is important to follow through with the commitment to pursuing additional treatment once your pet has recovered from surgery.
Palliative Intent
Palliative surgery is used to make the patient feel better for a period of time. It may be performed with additional treatment such as chemotherapy or radiation therapy. This type of surgery is not expected to alter the course of the disease; the tumor will eventually return or spread elsewhere in the body following surgery.
Other Times Surgery May Be Used
In addition to treating various types of cancer, surgery may be used in a variety of other settings to facilitate treatment of pets with cancer. These settings include:
Diagnosis and staging. The Oncology Service uses information obtained from tissue samples collected during surgery to determine the specific type of tumor (diagnosis) and whether it has spread beyond its original location (staging). This information is then used to determine prognosis and develop a treatment plan for your pet.
Supportive care. Some surgical procedures are performed to facilitate the treatment and care of pets with cancer. For example, feeding tubes can be placed to provide nutritional support.
If surgical treatment of any sort is a possibility for your pet, the Oncology Service may refer you to the Soft Tissue Surgery Service. The team will meet with you during a consultation appointment to discuss surgical options. You will be presented the benefits and risks associated with each option, and you will be asked about your goals for your pet's treatment. Together, you will decide with the surgery team which treatment course is right for your pet.
Learn more about our surgical services.