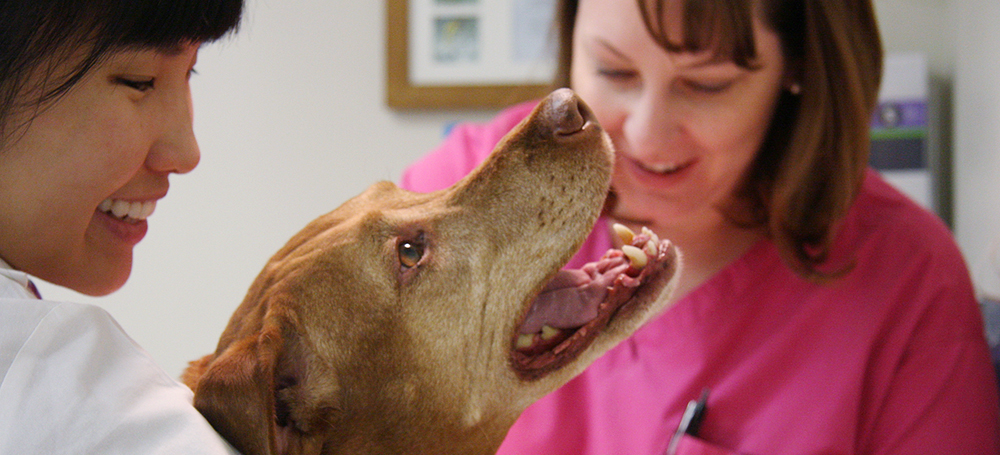 There are a number of ways to support the University of Missouri cancer team in our efforts to provide the most cutting-edge, compassionate care. Our program has flourished because of the generosity of those who support the search to find safer and more effective cancer treatments for both people and animals.
If you wish to learn more about supporting the oncology program, please contact the director of Advancement for the MU College of Veterinary Medicine at 573-882-0548.
To make a gift with a credit card, call 573-882-0548 or visit our online giving site.
To make a gift by check, send your donation to:
MU College of Veterinary Medicine
Oncology Support Fund
Attn: Director of Advancement
W210 Veterinary Medicine Building
Columbia, MO 65211
Please make your check payable to the University of Missouri. To ensure proper routing, please write "Veterinary Oncology Support Fund" in the memo section of your check.
All donations are tax-deductible to the fullest extent allowed by law.
You may also wish to learn about ways to support the Barkley House, a project to provide temporary lodging for families whose pets are receiving treatment at the MU Veterinary Health Center. Pets may stay with their owners in a homelike setting, lessening anxiety for both the animals and their owners and helping to speed recovery. Stoney Creek Hotel and Conference Center has developed two Barkley House rooms to accommodate people whose pets are patients at the VHC.