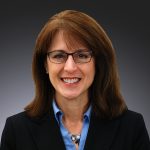 Janie Harmon is the senior director for the Office of Advancement for the University of Missouri College of Veterinary Medicine. She is a Columbia, Missouri native, who grew up on a farm where her family raised sheep, cattle and chickens. Her childhood, including an involvement with 4-H, instilled a love for agriculture and animals. She earned a bachelor's degree in business administration from Stephens College. She has been with the university for 28 years.
Her hobbies include gardening and spending time with her granddaughter.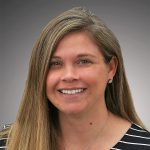 Kim Bussard is the College of Veterinary Medicine's donor and alumni engagement coordinator in Advancement. Bussard is a Columbia, Missouri native, whose childhood in the country afforded the opportunity to have a variety of animals. She is a graduate of Rock Bridge High School.
Prior to joining the college in 2004, she worked at the MU Alumni Association. Bussard and her husband have two teenagers who keep them busy with their many sports activities. She also has a 10-year-old cat named Spike, who she has had since she was a kitten.
When Bussard is not found at her children's sporting events, she likes to cook and spend time with her family.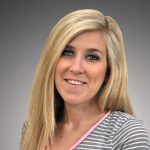 Heather Hurst is the college's special events and Gentle Doctor Benefit coordinator. Hurst, a Joplin, Missouri native, was raised on her parents' hobby farm surrounded by goats, horses and companion animals. She graduated Missouri Southern State University in Joplin in 2011 with a bachelor's degree in communications.
She joined MU with a background in higher education event planning, having worked as the Advancement events planner at Central Methodist University in Fayette.
Hurst and her husband have a chocolate lab named Rue, and she also volunteers for a dog rescue organization. She is a fan of Mizzou sports, in particular football and basketball.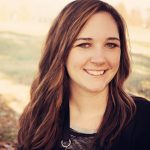 Kylene Richardson serves as the college's Advancement director. She joined the university in 2012 after spending seven years in development work at Stephen's College and with Big Brothers Big Sisters. She was born and raised in Jefferson City, Missouri, and earned a bachelor's degree in communications at the University of Missouri and a master's degree in business administration at Stephens College.
She and her husband are fans of Mizzou athletics and St. Louis Cardinals baseball. When not enjoying spectator sports, Richardson stays busy trying to keep up with her two young sons.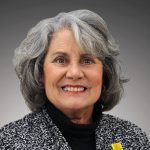 After being a Veterinary Health Center client for 23 years, Susan Ritter has joined the team as the Barkley House Advancement associate. Ritter earned an associate degree in nursing from Scott Community College in Bettendorf, Iowa, and a bachelor of science in human resources from Trevecca Nazarene College in Nashville, Tennessee.
In addition to her work raising support and awareness for Barkley House, Ritter continues to work as a hospice nurse for Compassus. She also assists as a receptionist at the Veterinary Health Center on weekends and holidays.
Ritter has a daughter and two grandchildren. She and her golden retriever, Reny, reside in Columbia.