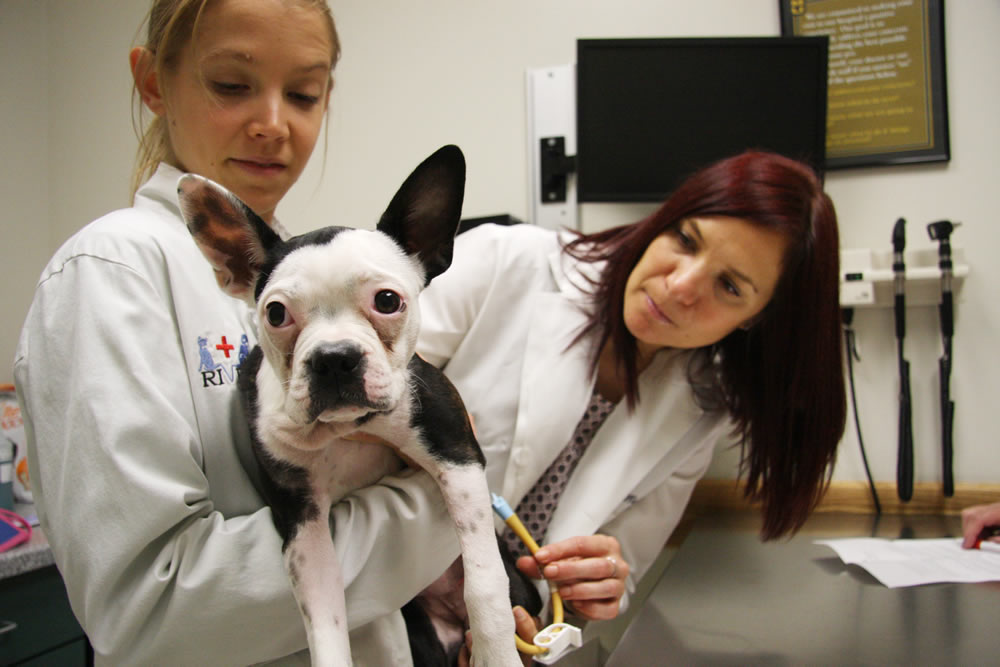 The Clinical Nutrition Service's mission is to improve the health and quality of life of pets by providing optimal nutritional support and offering consultations and training to veterinarians and students. Our veterinary nutritionist specialists work closely with our in-house specialty service providers in emergency and critical care, internal medicine, oncology, cardiology, neurology, small animal surgery, theriogenology and community practice to assist in the nutritional management of patients in the Veterinary Health Center.
We also offer in-person appointments separate from other specialty services for clients who can travel to the Veterinary Health Center. However, it is our practice to conduct remote consultations through a primary care veterinarian who can discuss the case with us by telephone or email. We rely on the primary care veterinarian with an established relationship with the client and the pet to provide a medical history and detailed diet history.
For Veterinarians:
Please call or email us if you have any questions regarding nutritional management for your cases. If the case requires a detailed, formal management plan, please work with your client to fill out a diet history form. You may fax or email the information to us in order to proceed. We will work closely with you to understand the patient's medical needs and the goals for the nutrition plan. Please note that all nutrition consults are billed directly to the requesting clinic.
For Pet Owners:
We are available for in-person appointments. If you would prefer not to bring your pet to the VHC, please discuss your desire for a nutrition consultation with your primary care veterinarian. We depend on the veterinarian who knows you and your pet thoroughly to help us make the best nutritional recommendations to fit your pet's medical needs. You may work with your veterinarian to fill out a diet and medical history form.
Clinical Nutrition Faculty Veterinarians
Robert C. Backus, MS, DVM, PhD, DACVN
Associate Professor and Director of the Nestlé Purina Endowed Program in Small Animal Nutrition
Board-Certified Specialist in Veterinary Nutrition
Residents/Fellows
Elena Leavitt, DVM
Jenna Manacki, DVM